Upholstery Cleaning in Canberra
A gloomy and shabby looking upholstery is something no one can prefer. Over time no matter how good your upholstery is, it gets dirty and loses all of the looks it had. So, you can rely on Shine Cleaning Services for the best upholstery cleaning services in Canberra.
Our Upholstery Cleaning Canberra team can not only provide you with one of the best cleaning services ever but we are also affordable. Our company uses the latest tools and equipment. All the cleaning products that we use are not only just free from toxic chemicals but they are also extremely good for the fabrics of your upholstery.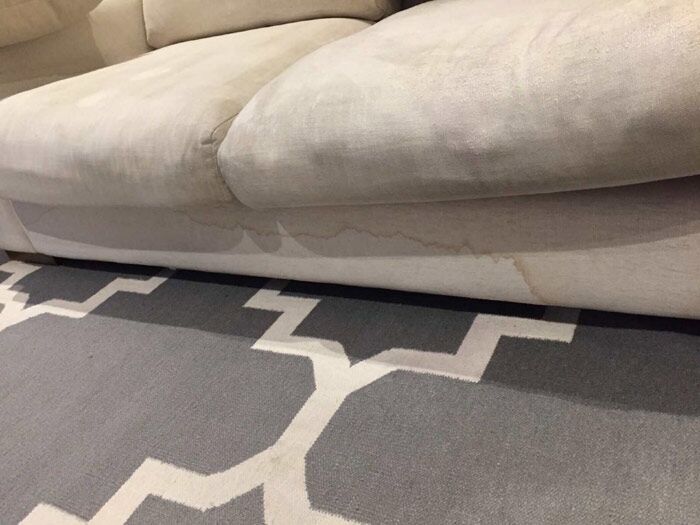 Our Upholstery Cleaning Canberra Process
Our comprehensive Professional Upholstery Cleaning Canberra process consisting of:
Pre-inspection and pre-vacuuming the couch surface to remove the dust.
We use a powerful industrial grade vacuum and a hospital-grade bacteria filtration system to make sure that the dust does not spread elsewhere.
We also use methods such as spotting in our Upholstery cleaning canberra services to locate the stubborn stains.
Apart from that, we make use of techniques like agitation and hot water extraction. This ensures that your upholstery remains soft.
Finally, we dry, groom, and deodorise the upholstery. After all of this we provide a final inspection to ensure that you get the best cleaning services.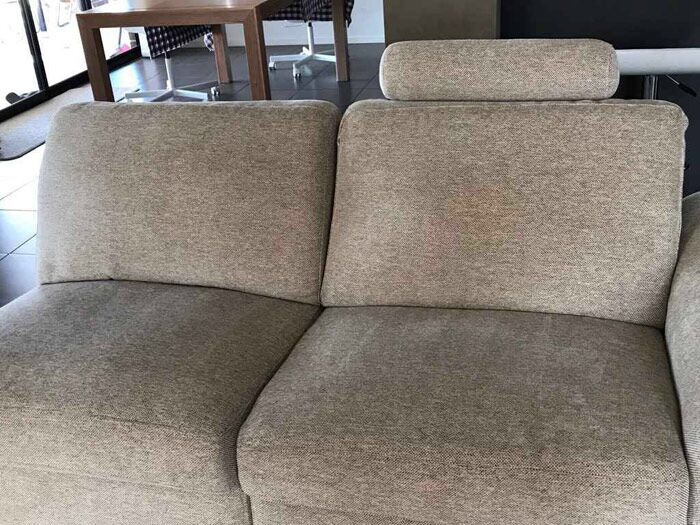 Canberra Upholstery Cleaning Types
Upholstery Stain Removal Canberra
Upholstery and couches are an important part f our interior decor and also our main sources of relaxation and comfort. Chronic stains can actually cause permanent damage to the upholstery leading to discolouration and deterioration. Upholstery stain removal is required to get rid of stains and prevent any permanent damage. Shine Cleaning Services can provide the best upholstery stain removal service in Canberra. Our professional upholstery cleaners use safe and effective products to treat the stains and remove them completely. Hire Shine Cleaning Services for effective upholstery stain removal service at affordable costs today.
Couch Mould Removal Canberra
You require Couch Mould Removal Canberra service, right. You can rely on our Upholstery cleaner Canberra team. They are experts for couch steam cleaning which is an effective method for couch mould removal. Subsequently, you will also get rid of the odours and germs on your couch. After all, we are the best result on your search for a Couch upholstery cleaner near me in Canberra.
Leather Lounge Cleaning
Get the professional lather Lounge cleaners from our team for Lounge Cleaning Canberra and experience a high-level Professional sofa cleaning service. We are made for Lounge cleaning and even you will say this after seeing the cleaning results.
Fabric Chair Cleaning
We are the most effective Chair cleaning services provider in Canberra and the reason behind this is our Upholstery steam cleaning process. With steam cleaning at our side, we can easily do Fabric Chair Cleaning irrespective of its condition and the kind of stains on it.
Same Day Upholstery Cleaning Canberra Service
Are you here with your search for Upholstery cleaners near me? It will be good for you to know that we can steam clean couch, we have fabric couch cleaners and you can avail them even on the same day of your booking. Thus, we can be your most suitable team for Upholstery Cleaning Canberra.
Canberra Upholstery Cleaning
If you're looking for a Canberra upholstery cleaning company that can clean your furniture and make it look like new again, you've come to the right place. Our team of experienced and professional cleaners will work diligently to clean every nook and cranny of your upholstered furniture, leaving it looking and smelling fresh and new.
No matter what type of upholstery you have, we have the experience and expertise to clean it, including delicate fabrics like silk and velvet. We also specialize in cleaning hard-to-reach areas, so you can be sure that your furniture will be thoroughly cleaned.
We understand that your time is precious, which is why we offer convenient scheduling and flexible appointments. We also offer a 100% satisfaction guarantee, so you can be confident that you'll be happy with the results.
If you're ready to experience the Canberra Upholstery Cleaning difference, contact us today to schedule a free consultation. We look forward to hearing from you!
Why Choose Our Carpet And Upholstery Cleaning Canberra
Shine Cleaning Canberra provides you with the best Carpet And Upholstery Cleaning Canberra services at affordable prices that do not burn a hole in your pocket. We use specialised equipment to ensure that your upholstery remains new forever. Our professional upholstery cleaners have years of professional experience and are aware of the latest cleaning processes inside-out.
Choose our Carpet And Upholstery Cleaning Canberra specialists for:
Couch cleaning
Couch steam cleaning
Lounge cleaning
Upholstery steam cleaning
Vomit cleaning from the couch
Urine cleaning from couch
Leather sofa cleaning
Steam clean sofa

Couch steam clean

Upholstery Stain Removal
Upholstery Scotchgard Protection
That said, our certified cleaners can clean all upholstery ranging from lounge suites to dining chairs. We strive hard to prolong the life of your upholstery in addition to making your home look hygienic and well-maintained. Altogether, these make us the most suitable for your search for Carpet And Upholstery Cleaning Canberra.
Hire Best Upholstery Cleaning Services in Canberra Today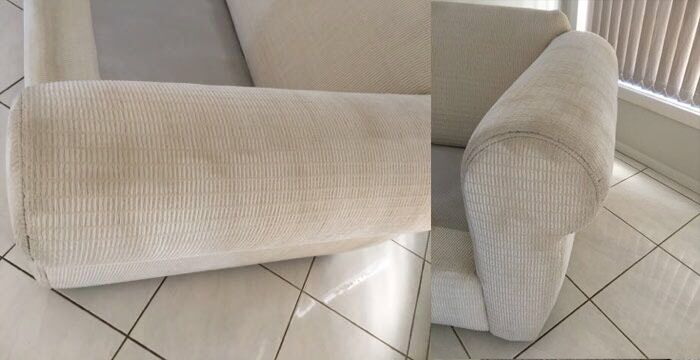 We acknowledge the fact that upholstery cleaning can be a tough job. Therefore, we are more than willing to take the burden off your shoulders. Our trusted sofa upholstery cleaners in Canberra have years of experience. We provide the best Upholstery Cleaning Service Canberra service with a variety of professional cleaning methods. We clean a large variety of upholstery ranging from man-made upholstery to expensive fabrics with ease. Further, we use environment-friendly supplies that are non-toxic.
By wait, when you can add life to your already existing upholstery and make it look new? Talk with us today!
Get Our 24/7 Expert Service For:
Upholstery Cleaning Canberra
Frequently Asked Questions on Upholstery Cleaning Canberra:
Can you dry clean a couch?
Yes, the couch can be dry cleaned. The process will be, dusting off with the help of the clean and dry cloth as well as using the brush for making the dirt away which can be easily removed.
Does steam clean a couch work?
The steam cleaning of the couch work as we know that the steam is used in the process. The steam wakes up the old and stubborn dirt and makes them ready to be removed easily. Even the use of steam can help you to reduce the use of chemicals and making the services more viable and safe.
How often should you clean your sofa?
The sofa cleaning depends on various factors like the season. The sofa is used heavily in winter while the uses reduce in summer. The summer season is accompanied by moistureure and sweaty while winter season is away from these. So in the summer season upholstery should be cleaned more frequently than the winter. It is your choice how much clean you want to keep and take the required steps.
Reach Here
Location: Canberra, ACT, Australia