Flood Damage Restoration Cleaning Canberra
Flood damage to your home can be traumatic. If your property has suffered heavy water damage, acting quickly is essential and will reduce the amount of damage to your home. Dampness and floods can cause structural and private property damage swiftly. The issue can become serious when the water is unhygienic or clean up services are obstructed. When you face different types of water damage problems, our professionals for Flood Damage Restoration service in Canberra, will help you in examining the flood damage and the treatments required.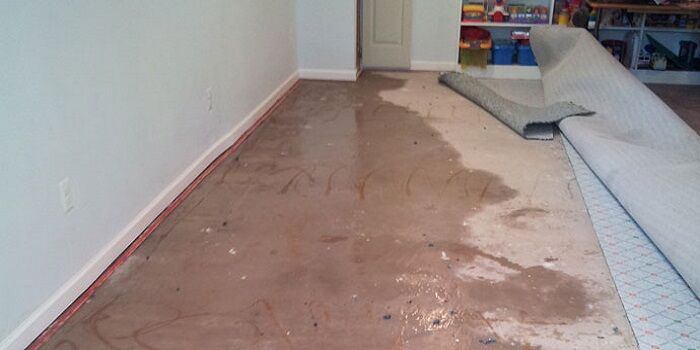 Best Flood Water Damage Restoration Canberra
We have highly trained professionals working on emergency flood water damage restoration issues. They will control the drying process and reduce the damage and bacterial growth. Contact us for the flood clean up and restoration work for your belongings. Our professionals will use specialized instruments to examine the flood-damaged areas. So for a quick response for Emergency Flood Water Damage Restoration Canberra, you can contact us.
Flooded Carpet Restoration
Water damage involves sudden damage to your carpet. It can also grow mould in your carpet. If you have your carpet wet for more than 72 hours then consider the replacement of it. Mould can quickly spread in these 72 hours, and it will be difficult to clean it later after the water damage. However, hiring our professionals will rescue your carpets with deep cleaning. You can discuss the options with our team, as they will offer you the relevant advice and tips on Flooded Carpet Restoration.
Our Process For Flood Damage Restoration Cleaning Canberra

Our skilled team follows the given steps for water damage restoration in your home or office.
Detailed examination of the properties to understand the damages.
Describing the customers about the damages and their costs, etc.
Make plans about the water damage restoration
Follow the treatment process according to the customers.
Repairing, drying, and cleaning the carpet
Fixing the moulds in the carpet
Offering other services such as deodorizing and sanitizing the carpets
Set up dryers
Inspection of the whole area after the procedure ends
Water Removal Canberra
You must take care of the instant water removal from your place. If this care is not taken then you may pay the value of it at a huge level, including causing you health issues. Take the help of our water removal experts and make sure about a healthy life for your family, kids, and pets.
Carpet Water Extraction and Drying Services Canberra
Our team will always be with you in the whole process of carpet water extraction and drying. A large amount of water may damage the value of your costly carpets. We will act responsibly and will help the homeowners in resolving the water extraction and drying services issues without any wait. We will clean and dry the full carpet.
Carpet Mould Removal
The structural damage, moisture, and damp conditions will put your family's health in danger. Mould can give you allergies, respiratory infection, and various other major health problems. Therefore, it is essential to repair this problem in time and under the observation of knowledgeable people. We will come into action immediately. Make us a call from your side for booking the experts for carpet mould removal at your doorstep in a short time.
Residential or Commercial Flood Damage Restoration Service Canberra

Natural calamities can happen anywhere whether it is your workplace or home, it can destroy your places without any breakup. We provide you with an expert team to replace the flood water damage on the same day of bookings. We have various kinds of techniques to get back the original look of your carpet. Hire our experienced team for the desirable services in residential or commercial flood damage restoration. You can depend on us and make an instant call for Flood Damage Restoration Cleaning Canberra
.
Professional Flood Damage Restoration Service Canberra
Water damage is a difficult time to handle. Our team for Flood Damage Restoration Canberra will help you in focusing on the recovery from it by not putting an extra burden on you. Our team is industrially qualified and will take things under control with care. We also have advanced and technically qualified tools. Our treatments involve chemical-free solutions to remove the bacteria and germs without putting your family's health at risk. Contact us to schedule your appointment immediately.
Why Hire Flood Damage Restoration Cleaning Canberra Services
We will be taking care of all the things while initiating the process of floodwater restoration.
Our experts will check for the area of dampness in your home or workplace, by using specialized moisture checking equipment.
We provide professional services with experienced technicians, who will be available 24/7 for all your flood and water damage emergency needs.
We can ensure you 100 % customer satisfaction guarantee to take out the extra water, removing bacteria, mould removal with complete cleaning and stain elimination services.
Get Our 24/7 Expert Service For:
Reach Here
FAQ's
We will check the complexity of water damage in the present situation, and will start with the repairing process. It takes about 24-48 hours to get the desired results after the starting of the process. The process of Flood Damage Restoration Canberra can start once the water gets dry from all the areas of your home. Instant action will give you a permanent solution for the water damage problems.
We are dedicated to responding quickly to any water damage crisis. A fast response will reduce the damage, and also prevent future damage, and will decrease the restoration cost. We take care of the extensive water damage restorations with trained professionals. Our experts will take care of the repairing work for water clean up with all your comfort and safety.
Our Water Damage Restoration Technicians (WRT) are certified by IICRC. The IICRC is the Institute of Inspection Cleaning and Restoration Certification, a non-profit organization for the Inspection, Cleaning, and Restoration Industries. Our technicians are trained for extensive water damage restoration with the monitoring and documentation of the process till completion.